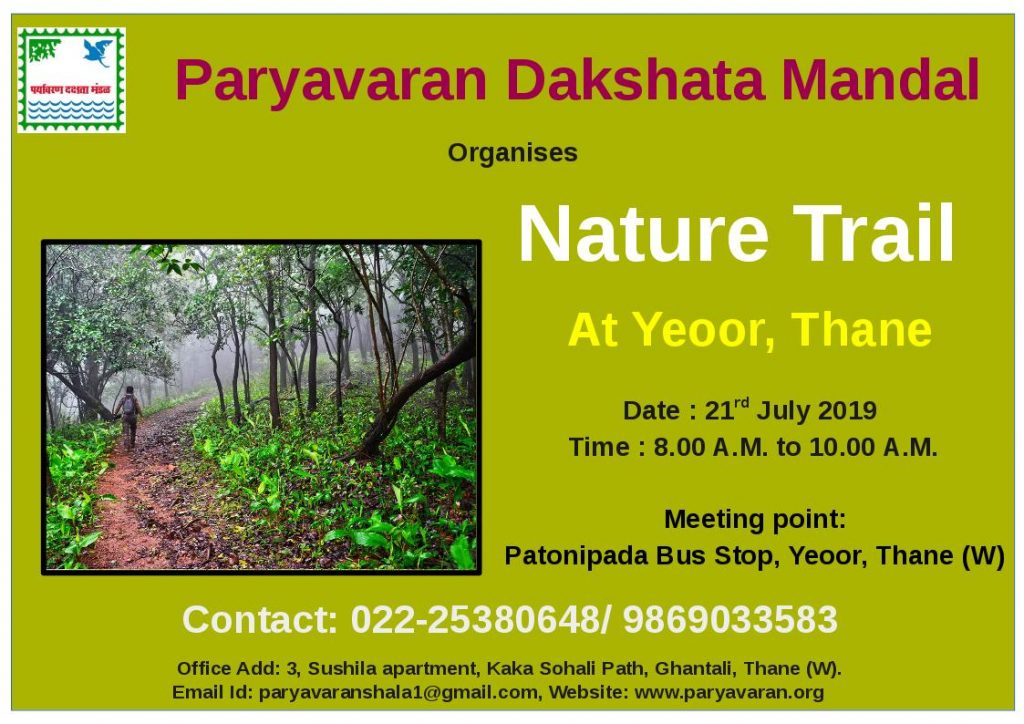 Nature Trail at Yeoor, Thane
Paryavaran Dakshata Mandal is conducting Monsoon plant identification nature trail at Yeoor, Patonipada, Thane (W) on 21st July 2019 between 7:45am to 10:00am. Monsoon is the best season to visit monsoon herbaceous plants like wild turmeric, wild lilies, costus, ground orchids etc. Its richness and plant biodiversity offers ample opportunities for nature lovers to enjoy forest ecosystem. please do come….and enjoy the monsoon nature.
Trail cost : Rs. 70 per participants (Including faculty Honorarium & Travelling)
Note :
Advance registration is must.
Please carry notepad & pen, cap, water bottle and food.
Please apply mosquito repellent cream.
Please wear raincoat or umbrella.
Please wear shoes.
Meeting Point : Yeoor, Patonipada bus stop, Thane (W) 07:45am.
For more details :-
Address:  Paryavaran Shala, 03, Sushila Apartment, Kaka sohoni path, Ghantali, Thane (W)
Contact No. :- 022-25380648 /  9869033583.