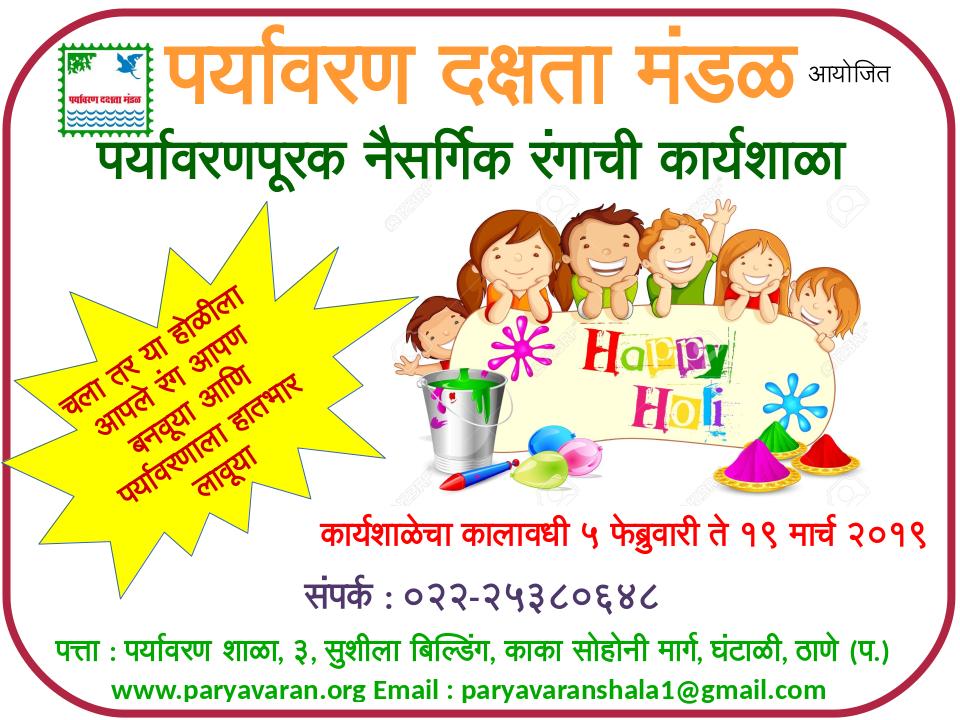 Holi is a famous festival that is celebrated in every part of India with utmost joy and enthusiasm. People of Maharashtra commonly know this festival of colours by the name of Rangpanchami as the play of colours is actually a day worth rejoicing. The vibrancy of colors is something that brings in a lot of positivity in our lives. 
Paryavaran Dakshata Mandal organises Natural colour making workshop for school & college students, society and corporate from 5th Feb. 2019.
The workshop will be held from 5th February to 19th March 2019.
On 16th March Individual workshops organised for general participants at Paryavaran shala (Limited seat is available for individual workshop). 
Please book your date as soon as possible.
For more information contact the following address:
Paryavaran Shala, 3, Sushila Apartment, Kaka Sohoni Path, Ghantali, Thane, (W)