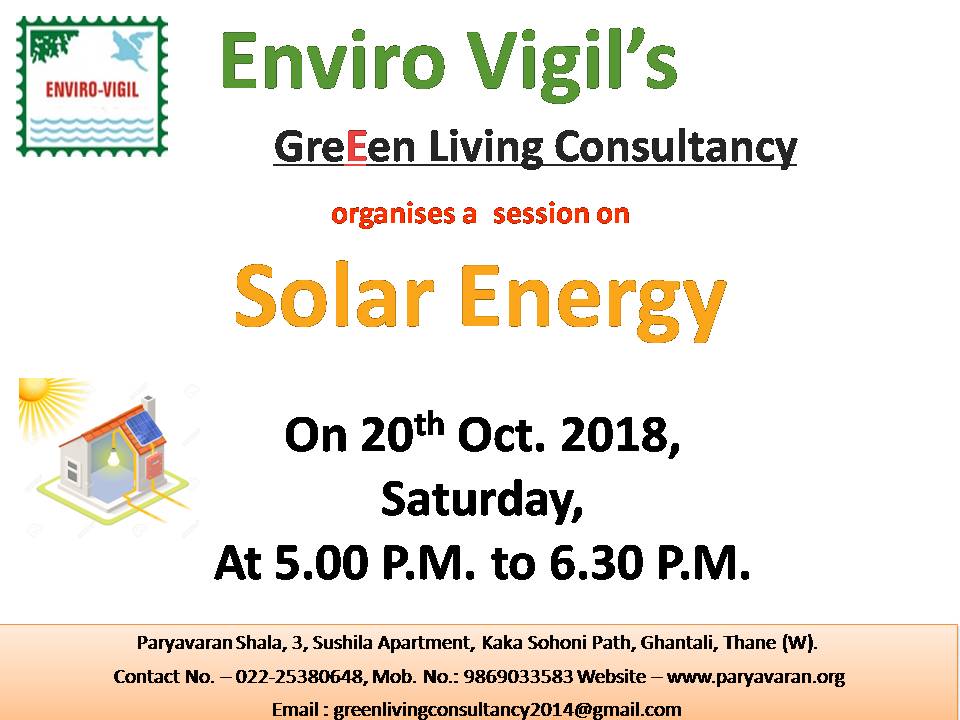 Enviro vigils Green Living Consultancy is organizing a session on  "Solar Energy" on  20th Oct. 2018, from 5.00 p.m. to  6.30 p.m. at Paryavaran Shala, 3, Sushila Building, Kaka Sohaoni Path, Ghantali ,Thane (W).
Special Features: 
Entry free.
Advance registration is must.
Only 20 seats available.
For more details contact: 022-25380648, 9869033583 (contact between 11.00am to 6.00pm).